WORKSHOPS TO ENERGIZE YOUR INITIATIVE the community financial design canvas.
Creating a business model in a conventional way is daunting enough. How can you create a viable business model for a whole community or even a sustainable initiative? It IS possible as many initiatives up and running demonstrate, but you need to find a balance between achieving sustainability, creating the operations you want and balancing the budget.
Stephen Hinton, former management consultant and Oscar Kjellberg, former CEO of the community bank JAK, have developed a workshop methodology to help groups formulate how they will develop and run the business side of their initiative. It is based on a participatory approach using a large board, called the "canvas". The canvas method is designed as a way to work through possibilities to plug the leaks in your local economy, to grow from  your Transition intitiative into a Reconomy- initiative social enterprise.
In the development stage right now, the canvas will be tested on smaller groups during the spring. Contact us if you are interested in trying it out or being part of the development team.
Download the fact sheet here. FPCANVASenglishDATASHEET2.pdf
Read newsletters on subjects related to the canvas here.
---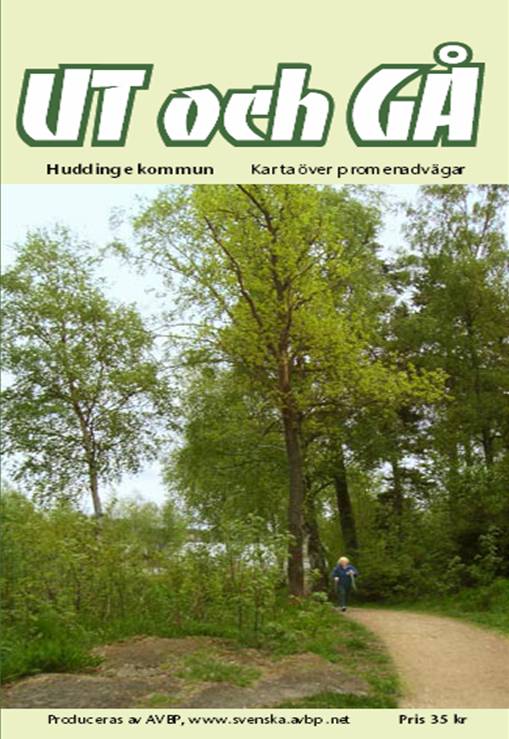 URBAN WALKING MAPS: We project manage and produce a range of urban walking maps.
Walking is the natural way to move about, it promotes health and reduces fossil fuel transport.
These maps help support communities' health and environmental development.
---
INVENTING FOR TRANSITION: Human ingenuity has no bounds. Throughout history, people have just "pulled ideas out of the air". Based on studies of these breakthroughs, Win Wenger, Ph.D. developed a method called Imagestreaming. This workshop teaches the techniques of Imagestreaming and teaches its application to the challenge of transitioning the Industrial growth economy to a more sustainable one. Delegates come away with a detailed description of their own invention, as well as ways of implementing it and spreading it, along with action steps to test and verify and a program of continued practice of imagestreaming. 1-3 days. Read more here. Contact us for an offer on prices.
---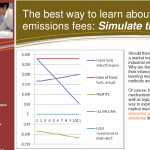 CARBON DIOXIDE EMISSION FEES SIMULATION:  putting fees on pollution is a much discussed subject, but it is complex. Why not instead  experience first hand the dynamics of such a system, in an environment which stimulates experimentation and learning?
The EMISSIONS FEE SIMULATION is a business strategy game played by up to six teams. It gives you the opportunity to experience first hand what happens when pollution starts to cost and you need to make decisions fast about paying up or changing your business. READ MORE HERE.
---
MASTER BRIEFING: DEVELOP TOWARDS SUSTAINABILITY: Sustainable development is climbing up business agendas. Green or not, the questions still remain: what do I need to know and what do I need to do to ensure my business or area of responsibility thrives in a world edging towards sustainability? And how can I quickly get on top of the subject?
Our Master Briefing is designed to answer your needs quickly and effectively, so you will leave being able to identify what you need to be monitoring to stay ahead, what you can ignore, and a priority list of ten key actions to keep you organisations able to thrive while the world transitions. Read more.
---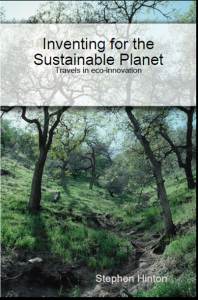 INVENTING FOR THE SUSTAINABLE PLANET: The novel tells the story of reporter Max Wahlter as he discovers and applies the techniques of Imagestreaming to creating a vision of a sustainable world. Share his discoveries, frustrations and insights as he discovers the key to sustainability does not lie in technology alone, and how he may just have to revisit his attitude to money, art, pretty much everything.
Buy the book as a downloaded .pdf file or in paperback from LULU.com.
Print: EUROS 11.07
Download: EUROS 3.75
---
We are now offering workshops in inner transition together with Open Word Villages AB
These can be run as evening "tasters" or full two-day train the trainer workshops.
---
No matter if you work with neighbors, in a cooperative, in a Transition Initiative or among volunteers, good relations and social cohesion are critical not only just to success, but maintaining good feelings and energy in the community.
We've taken the best of what is available and put together an introductory training that prepares you to introduce or develop the circle meeting form in your community or organization.
This course is for you who are active in a group or eco-village and want to experience circle way potential and learn how to get started with it.
If you would like to have one of these sessions in your community, town or country, please contact one of our social entrepreneurs who will help you arrange it or contact Stephen Hinton directly.
White Papers: I have started a series of white papers that aims to provide thought leadership in areas crucial to sustainable development. For finance, there is a white paper on Asset-based Finance. For business development there is one on developing centres of well-being. These papers present proposals that promote sustainable development.
---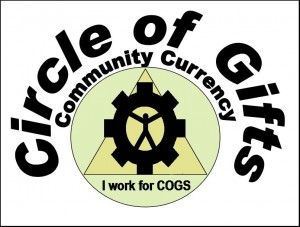 COGS Voluntary currency:
At a pre-release stage, this internet based currency has been set up for people to learn more about complementary currencies and gift currencies in particular.
Read more on the COGS page
---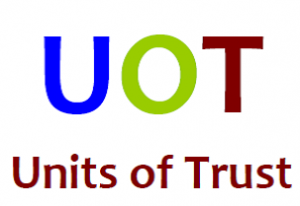 Units of Trust is a financial instrument scheme designed to stimulate the growth of sustainable local businesses.
Read more here.
See the film here.
Read the newsletter from the future.
Read the white paper.
---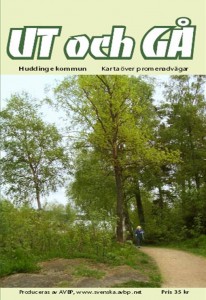 "Get walking" walking route maps. These maps show interlinking walking routes for free time and short-cuts for the working day to public transport etc. With local cafés, things to do and see these maps are the ideal way to promote tourism locally and well-being at the same time. AVBP offers a turnkey service to design, print and market maps for your area. Contact us for more information or read more here.