Posted by steve on February 2, 2016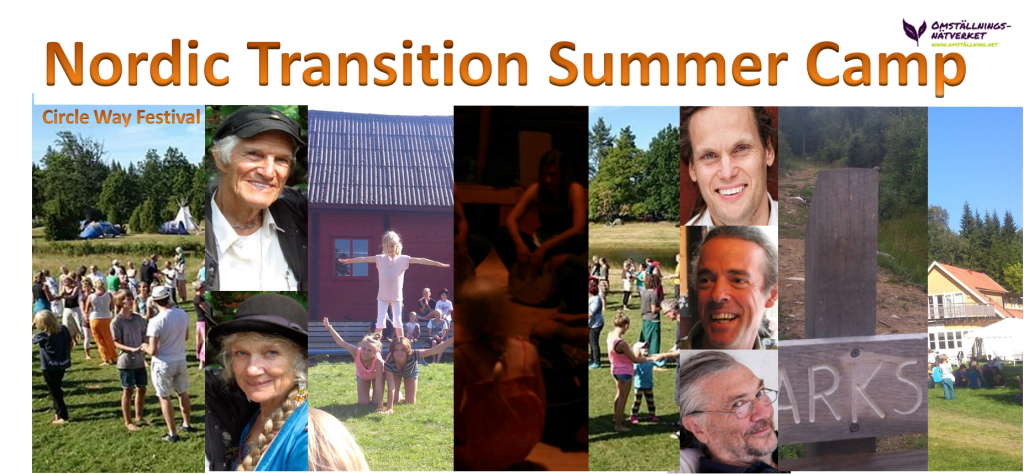 Slappna av, leka, lär – var med och semestra som en del av utvecklingen av en ny  en kultur av Omställning,
För omställare, tribe up  people, och familjer som 
söker en semester med likasinnade från Nordeuropa
11 Juli 14:00 – 15 Juli 16:00 på Mundekulla Konferenscenter
Ta med dina vänner och barn  till denna härliga sommarläger.
Lägret erbjuder möjlighet att lära dig mer om Transition (omställnings) rörelsen, träffa Transitioners från andra städer och länder, uppleva Circle Way, och koppla av i de vackra, rofyllda omgivningarna. I sann Transition -anda kommer lägret att bjuda på möjligheter att själv skapa upplevelsen och tillsammans ta fram en ny kultur,  stödjande, helande och sund med en sju generationers perspektiv.
Camping i härlig miljö
Dubbelrum och enkelrum med dusch för Er som inte vill tälta
Cirkel möten och workshops
Lek dagen, speltimmar, trumcirklar
Stories
Bada i naturlig sjö
Musik och cirkeldans
Öppen scen
Workshops och klan aktiviteter för barn i alla åldrar
Restaurang och / eller självhushåll
Workshops och seminarier i circle way och Transition med mera
Hållbar teknik


Kvinno grupper, mans grupper, Barn klaner och möten för "the elders".



Handledare och gästtalare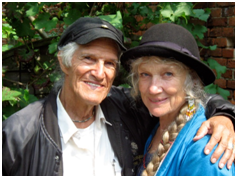 Manitonquat (Medicine Story) och Ellika Lindén
är en berättare, en äldre och en vårdare av lore av Assonet Band of Wampanoag nationen av Massachusetts. Författare till tio publicerade böcker. Han fortsätter att utveckla verktyg för att skapa ett mänskligare samhälle grundat på läror de äldste i First Nations.
Ellika är ett svenskt författare av barnpjäser. Hon dirigerar skapar scenografi, affischer och dockor. Sedan 1985 har hon samarbetat Manitonquat i äktenskapet och styra Circle Way workshops och läger.

Peter Elmberg www.peterelmberg.se – Musiker, Facilitator, social entreprenör, grundare och chef för Mundekulla Conference Center. Baserat på hans egen resa Peter erbjuder cirklar med musik element och berättar om sin motivation bakom Mundekulla.

Arne Mayoh är en dansk entreprenör, transitioner och story teller. Han är en del av ett centrum tillägnad cirkel kultur av en ny typ som kallas Sublimewe där din personliga historia och erfarenhet är nyckeln till vår gemensamma förståelse för hur vi kan komma att leva i ett trauma-fria värld, och hur dina djupaste gåvor fullt uttryck och stödjas.

Stephen Hinton är en av grundarna av den svenska Transition rörelsen och ekobyn Änggärdet.
DETALJER
Språk: Engelska och skandinaviska
Var: Emmaboda, Småland, Sverige
Hur ta sig dit: Tåg från Köpenhamn, Malmö och Stockholm
När: 11 Jul 14:00 – 15 juli 16:00
Kostnad: Se prislista.
Volontärarbete: Gå med i volontärprogrammet och får rabatt på biljettens grundpris
Registrera dig. Boka online här!
Leave a comment, and if you'd like your own picture to show up next to your comments, go get a gravatar!