Posted by steve on January 15, 2012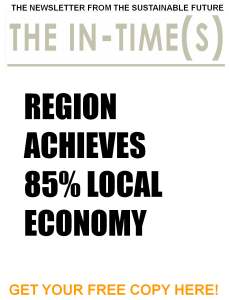 Could we rapidly transition from a global to a local economy? This article explores how it could happen.   Click here to read.
The idea is for businesses to offer investment instruments as well as products. For a deeper discussion see the white paper.
---